We're fighting colds around this place and that is making life hard and easy. Basic functioning is hard but it is yet another needed distraction from missing my little bug while I'm at work. But work+cold+kid is making me really appreciate the small things.
Timothy's chai latte
A good friend and co-worker just went on mat leave but left us her stash of Keurig cups as a parting gift. The chai latte was the best on a day when I needed something OTHER than green tea to drink.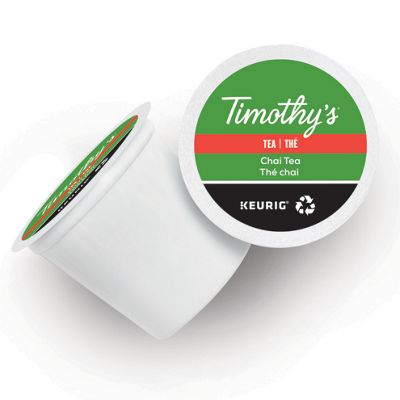 C's new car seat
Charlotte still had an inch or two and a few pounds left in her infant carseat, but we stopped carrying her around in it, and she started fussing and trying to sit up, so we figured we might as well buy a convertible and get it installed before it got too cold. She's loving being able to sit up more in the car. She still hates getting into it, but once she's all buckled, she puts her arms on the "arm rests" and is ready to go! Also handy? My parents bought one, too, so she gets to go on all kinds of adventures with them.
The Cozy Coupe (Police Edition)
C's grandparents bought her the Police car Cozy Coupe 30th Anniversary edition for her birthday. It's too big to have kicking around our living room, so it's in the basement. Basement toys are always the best toys, because I rarely take her into that dungeon (note: our basement is fully finished, and is fairly bright and dry, but I love natural light!), so when Scott took a sick day and opted to keep her at home, she entertained herself for hours playing with it.
The Return of the Muppets
As soon as C became aware of the TV, I stopped watching it with her around. But when it's 7:00, you're tired, and your sick, and your little girl has missed you enough that if there is something to keep her attention for even 5 minutes, she'll agree to cuddle, you turn that TV on. The Muppets deliver, as always, entertainments for the kid and the kid at heart.
New Work Friends
Three coworkers are off on maternity leave, which made come back to work even more difficult. I still find myself expecting to see one of their faces throughout the day, and when something happens, I want to joke about it with them but they're not there. While there are a few familiar faces, I've been getting to know the newer faces and am starting to develop a bit of a repartee with them.